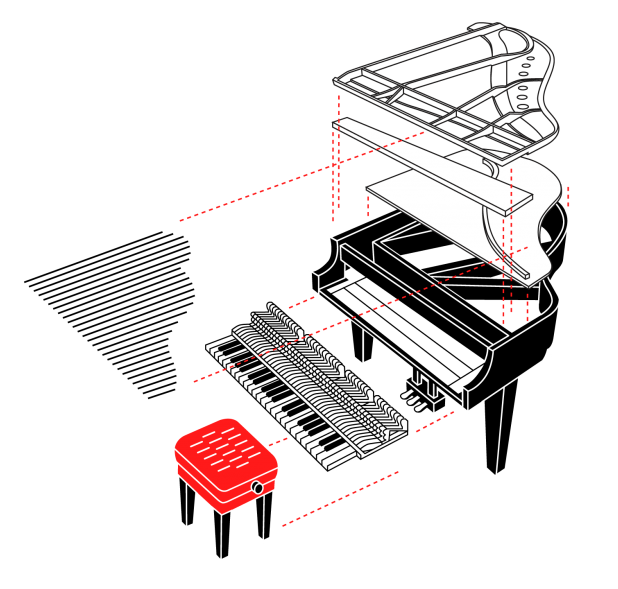 «My role models? Martha Argerich & Vladimir Horowitz, of course! One I know only from recordings, both of them inspire me anew every day. And Martha in particular.»
In 2023 pianist Ilan Bendahan Bitton's new solo program, which has been included in the cultural program of the Central Council of Jews in Germany, will premiere. 
The program «The World of Yesterday» is based on the novel of the same name by Stefan Zweig. It musically presents a journey through the history of Judaism in Germany from the Weimar Republic to the end of the Second World War.
The question is openly addressed here: What did it mean to be Jewish a hundred years ago – and what does it mean today? What is a German-Jewish sense of home?
The press was visibly impressed by the pianist's «room-filling sound storm». The young musician, a scholarship holder of the Deutscher Musikrat, among others, belongs to an important generation of musicians who are decisively moving the concert landscape and shaping it in a trend-setting way.
Ilan loves Mozart. That is why he recently performed his breathtaking Jeunehomme concerto several times with the orchestra collective «Ensemble Amadeus». 
In collaboration with the Junge Deutsche Philharmonie, he performed concerts at the Alte Oper Frankfurt am Main under Jonathan Stockhammer and at the orchestra's own festival «Freispiel» under Michael Wendeberg.
At the Kölner Philharmonie he performs Bernd Alois Zimmermann's «Requiem for a Young Poet» under Peter Rundel as part of the Achtbrücken Festival, which is recorded by WDR and broadcast on radio and television.
An important part of Ilan's life is the ensemble «Die Damen und Herren Daffke». With chansons and songs of the 1920s, the five friends inspire and touch people with the popular melodies and the humorous and political lyrics of the time, which are more current than ever.
Guest appearances include, amongst others, the Mecklenburg-Vorpommern Festival, the Brandenburg Summer Concerts and the Rheingau Music Festival.
He lives his love for chamber music in the «Trio Morphesk», his piano trio.